a few words about us
Pcgroup was founded in 2007 by internet entrepreneur Phil Cooper.
After graduating from university with a degree in Physics, I starting online in 2005 with affiliate marketing and quickly discovered web design and building my own websites, then SEO, PPC, web analytics, Google Analytics and more. In 2007 I started my first website, which rapidly made over one million pounds in sales. This is where we are different to other internet marketing consultants,
we actually do what we know to get results, we don't just talk about what we have read in a book or on someone's blog.
As internet technology improved, conversion rate optimization of websites has kept us above the crowd. This has allowed my personal websites to continue to grow in the tough recent economic conditions. In an effort to have multiple income streams we now offer our consultancy to others.
why our clients use us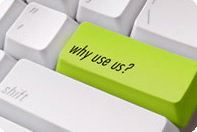 We have results not just qualifications.
Other agencies and consultants will show flashy websites, nice designs, wow you with qualifications, and catchy talk. We can show you our client testimonials and some detailed case studies.
We are not linked to any particular company.
We do not profit from selling or recommending products. We are completely neutral and will use the technology that is best for your business.
Money back guarantee. We give all our clients a five week guarantee. If you are not 100% happy with us, we will give you a prompt refund.
Our values
Cut out the flannel.
We prefer to talk straight, and tell the truth, even if it's not what you want to hear. We will give you the same advice we would give our best friends.
Treat yours as we would treat our own.
Have the same passion and energy for every business and website we work on as though it were our own. We want you acheive your goals.
You can expect
If you become one of our clients:
A huge return on investment, great customer support, fast responses. Be open to making significant changes to your business, ask questions even if you think they may be silly, and be ready for the extra business.
Please click here to see information on our chosen charity.